Ideas

My users find the interface confusing when up to 3 boxes pop out from the right of screen when clicking on posts. If the underlying interface greyed-out, it would make it much clearer to users what they were looking at.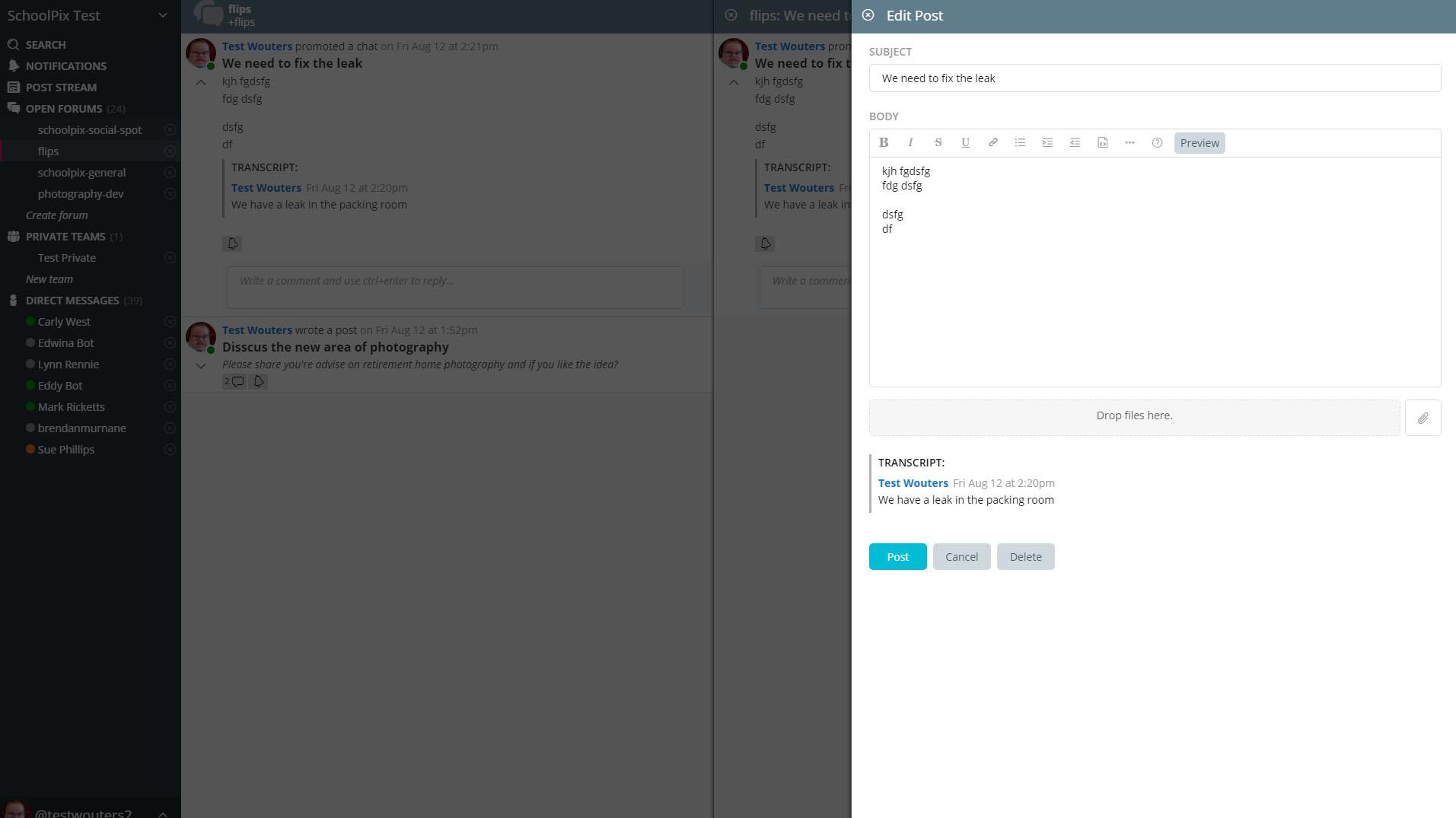 Greyed-out underlying window would help users understand they are editing the post.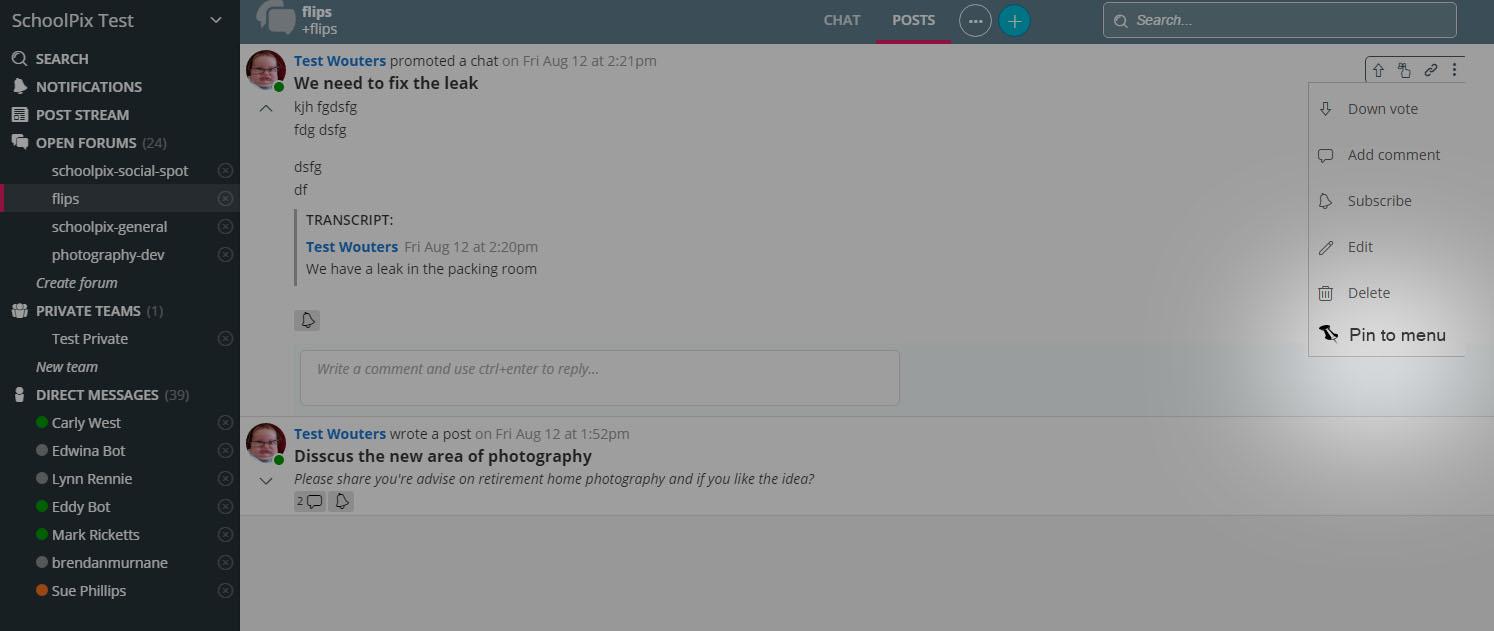 Also confusion to why the same post pops out from the right when you click on a post title? Very Confusing!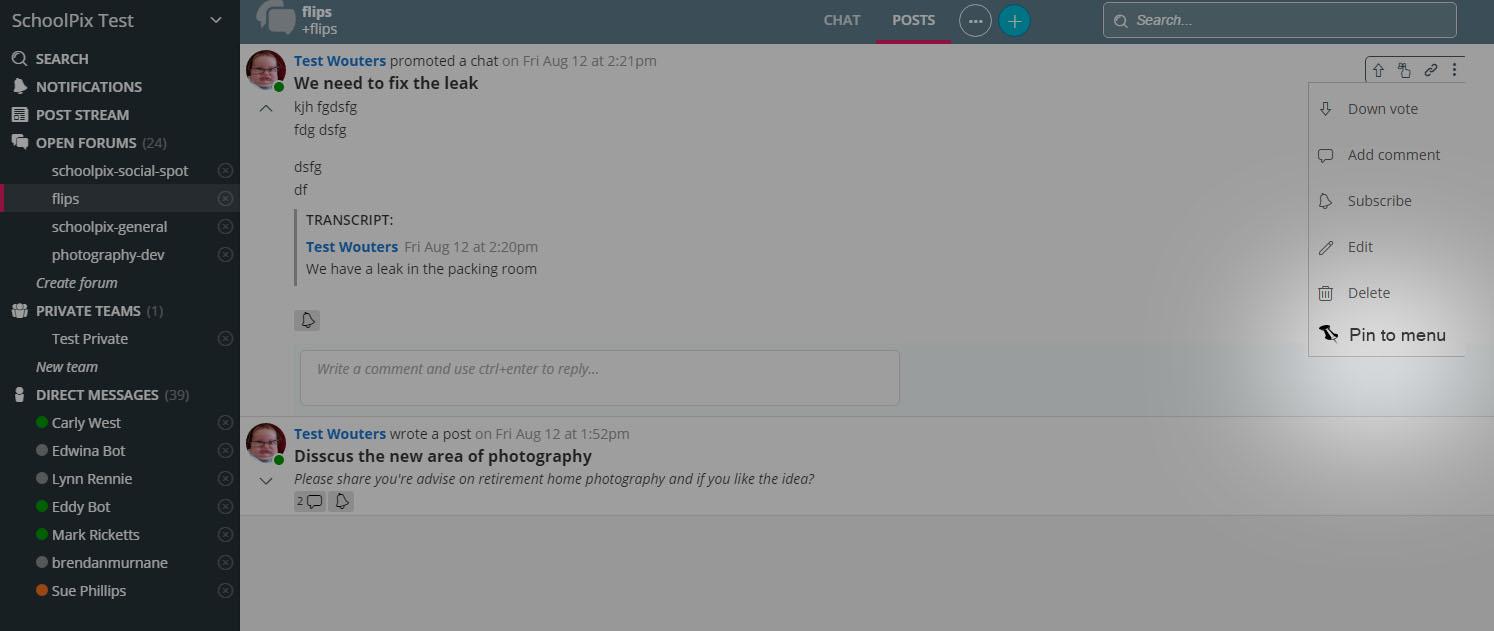 Pin to menu button on posts. So important Posts can also sit on the menu quickly accessible.
Very randomy, some posts would apear pinned to the menu, however I can find no way to recreate it.